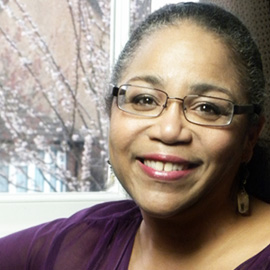 Claudette Förster PG Cert, BSCH (Assoc.)
My name is Claudette Förster and it is fair to say that anyone who knows me knows how passionately I believe in the body's ability to self-heal. It is for this reason that I was drawn to Spiritual Healing and later Clinical Hypnotherapy as, among other things, both modalities deal with your mind and body's ability to stabilize and balance. These are two vital factors on your journey towards healing.
As it has always been and remains my intention to do the very best for those I work with, I have studied and received a Certificate in Personal and Professional Development in Clinical Hypnosis (CPPD) and a Post Graduate Degree in Clinical Hypnotherapy from the London College of Clinical Hypnosis in partnership with the University of West London.
As we journey together to achieve your goals, it is important to me that you feel comfortable and safe enough to tell me all that is bothering you.  To this end, I work within a circle of trust, in a relaxed atmosphere, free of judgement and where you are encouraged to speak freely and work through your emotions.
Your journey begins here and I look forward to working with you.
We all experience the kind of stress that motivates us and this can be a good thing, pleasurable even. However, in 2011/2012 The Health and Safety Executive Committee (HSE) reported that 428,000 people in the UK experienced work-related stress that had reached such a level, it was making them ill. That's 40% of all work-related illnesses.
On average, depression, stress or anxiety accounted for 23 days of work-related ill health, more than musculoskeletal illnesses which accounted for an average of 16 days. Be it physical or psychological, there is now a wealth of evidence to demonstrate the biological processes that links stress to various disease states.
What does this mean for the employer?
You notice increased reports of stress
There is an increase in absenteeism
Staff will be lacking in motivation
Staff will not be reaching their full potential
Poor performance
You notice an increase in complaints and grievances
Individuals will become easily angered or aggressive
There are disputes and disaffection within the group
You notice an increase in staff turnover
There is difficulty in attracting new staff
You notice a rise in customer complaints and dissatisfaction
These are just some of the scenarios that can have a significant impact on business and so a pre-emptive approach to tackling the root cause is essential. Hypnotherapy helps to increase company morale and in so doing increases staff productivity. Simply put, it makes excellent financial sense.
Please call 07899 248660 or email claudette.forster@tranceworks.net for more information.
Please contact us for more information