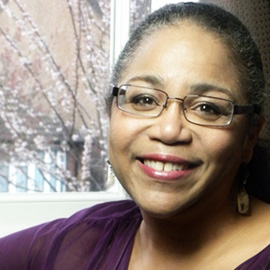 Claudette Förster PG Cert, BSCH (Assoc.)
It is fair to say that anyone who knows me knows how passionately I believe in the body's ability to self-heal. It is for this reason that I was drawn to Spiritual Healing and later Clinical Hypnotherapy as both modalities deal with your mind and body's ability to stabilize, balance and heal; vital factors on your journey towards healing.
Many of the people that I work with have been struggling with their issues for many years. They feel isolated, lonely and desperate to feel better. It doesn't have to be this way. As a therapist, I believe in getting my patients to where they want to be mentally, in as shorter time as possible. It is from this belief that HypnoHealing was borne, producing results in weeks or months rather than years. As a practitioner of Emotional Freedom Technique (EFT), Eye Movement Desensitisation and Reprocessing (EMDR), Past Life Regression and Life Coaching, I find that these modalities complement each other and have devised a method of treatment which helps my patients receive a deeper, healing experience.
The approach is imaginative and compassionate, helping and empowering you to create a more balanced stance within your working and personal life. You are always encouraged to talk about the way you feel in a non-judgemental, caring atmosphere designed to help you speak out without fear.
Your journey begins here and I look forward to working with you.
We all experience the kind of stress that motivates us and this can be a good thing, pleasurable even. However, the Health and Safety Executive Committee (HSE) reported that 428,000 people in the UK experienced work-related stress that had reached such a level, it was making them ill. That's 40% of all work-related illnesses. On average, depression, stress or anxiety accounted for 23 days of work-related ill health.
Be it physical or psychological, there is now a wealth of evidence to demonstrate the biological processes that links stress to various disease states.
What does this mean for the employer?
There is an increase in absenteeism
Staff will be lacking in motivation
You notice increased reports of stress
Staff will not be reaching their full potential
Poor performance
You notice an increase in staff complaints and grievances
Individuals will become easily angered or aggressive
There are disputes and disaffection within the group
You notice an increase in staff turnover
There is difficulty in attracting new staff
You notice a rise in customer complaints and dissatisfaction
These are just some of the scenarios that can have a significant impact on business. So, a pre-emptive approach to tackling the root cause is essential.
Specialising in anxiety, stress and trauma, Claudette Förster has developed a unique approach to mental health using a combination of the trance state, mindfulness meditation and visualisation to empower and encourage self-healing in individuals and teams. As a result, your employee is able to identify blocks in relationships, careers and their day-to-day life in general. Together, we create strategies that target in on a person's strengths, gifts and unique skills.
Hypnotherapy and/or meditation classes help to increase company morale and in so doing increases staff productivity. Simply put, it makes excellent financial sense.
With so many meditation recordings available online it can be difficult to find something that suits you. How many times have you started to listen to online recordings only to find that the background music, nature sounds, chimes etc are irritating and anything but relaxing? Sometimes, what you thought would be a helpful recording does not address your issues in the way you thought it would. Given these circumstances, doesn't it make sense to have something personalised, designed around your needs and wants and allows your input to be part of the creative process? If you're seeking to relax or reach a specific goal then I have the solution for you.
In compiling your own bespoke recording:
We will begin with a consultation where we look at your issues, determine your needs and goals, discussing all aspects in detail to make sure the finished product is personal to you in every way.

Your personal script is then created and recorded. Should you wish to have background music or other sounds, a selection of royalty free sounds will be sent to you for your selection.

On completion of the recording, you will have 7 days to review and make any adjustments to volume, background music or sounds.
It's as simple as that and I look forward to hearing from you.
GENERAL DATA PROTECTION REGULATION (GDPR)
This GDPR informs you of how any personal data I collect from you, or that you provide to me, will be stored and processed.
Please contact us for more information